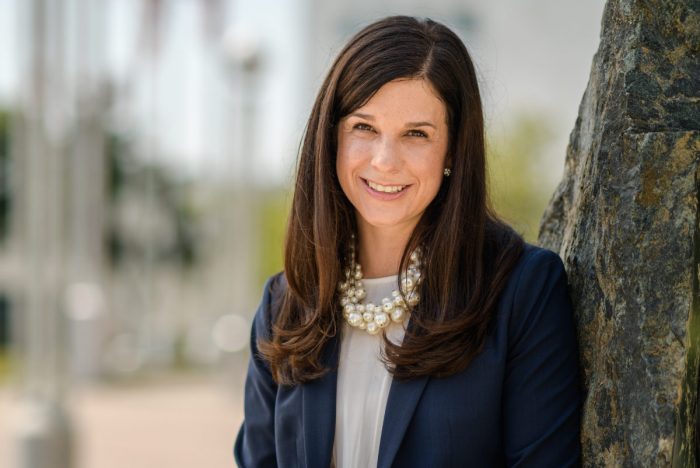 Katie Brown Co-Chairs Diversity, Equity and Inclusion Event Hosted by OCBA and WBA
On October 31, 2019, the Oakland County Bar Association (OCBA) and the Women's Bar Association (WBA) hosted the event, Diversity, Equity & Inclusion: In Action.
Nearly 100 participants gathered for an impactful dialogue on the importance of strong inclusive strategies, proven actions for advancing diversity, equity and inclusion (DE&I) initiatives, and ways to increase DE&I awareness in communities, businesses and organizations.
Maddin, Hauser, Roth & Heller, P.C. Shareholder Katie Brown, chair of the OCBA Diversity & Inclusion Committee, served as Co-Chair along with Erin Flynn, WBA President. "The momentum from this event will lead to additional programming through the OCBA Diversity & Inclusion Committee," reported Brown.
Tedi Parsons, Managing Partner of 2B Inclusive, and Darlene King, Executive Director of Michigan Diversity Council, facilitated meaningful conversations about the business case for diversity and inclusion along with recommended strategies for advancing these conversations. A panel of local leaders presented from corporate, government, bar association, and firm perspectives about the specific strategies being implemented to create inclusive workplaces and communities that are diverse and equitable.
"We are grateful for the community-wide support from 19 corporate and firm sponsors, including Maddin Hauser. Many expressed commitment to continue the conversation, both personally and within their respective organizations," said Brown.