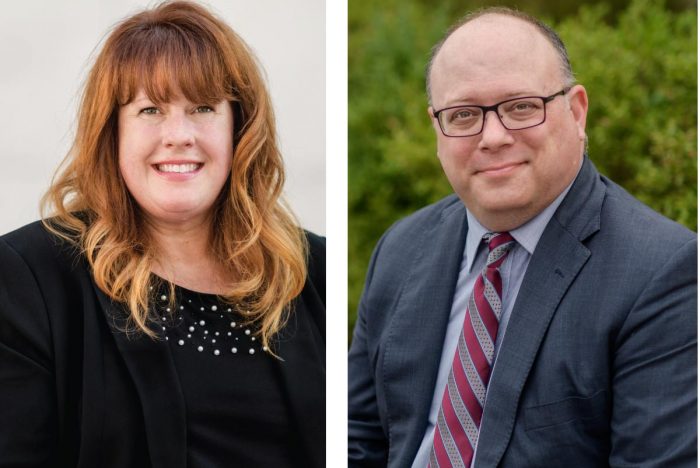 Michelle C. Harrell and Brian A. Nettleingham Appointed to Board of Directors of Living Arts
Michelle C. Harrell and Brian A. Nettleingham, shareholders at Maddin, Hauser, Roth & Heller, P.C., have been appointed to the Board of Directors of Living Arts.
Living Arts is a non-profit organization that exists to strengthen the urban neighborhoods of Southwest Detroit by cultivating an environment that sparks the imagination and fosters ingenuity through the arts and community development initiatives.
Ms. Harrell manages Maddin Hauser's Complex and General Litigation Practice Group and concentrates her practice in the areas of complex commercial, real estate, cyber law, receiverships and family law litigation. She received her Bachelor of Science degree in accounting, summa cum laude, from the University of Detroit and her Juris Doctor, cum laude, from Wayne State University Law School. Ms. Harrell serves on the Planning Commission for the City of Grosse Pointe Woods and is also a co-organizer of the One Million Cups program, an entrepreneurial crowdsourcing initiative, in Detroit for the Kauffman Foundation.
Mr. Nettleingham works in the firm's Complex & General Litigation, Regulatory Compliance, and Real Property Practice Groups, where he serves a range of clients on issues relating to mortgage lending and servicing practices, technology, shareholder disputes, employment, and intellectual property. Recently, Mr. Nettleingham worked with federal regulators assisting in one of the nation's largest mortgage servicer audits regarding foreclosure practices. He regularly consults with clients regarding the development, sale, and use of software and computer, network, cyber security and internet issues, including consulting on a broad range of electronic discovery issues. Mr. Nettleingham graduated from Notre Dame Law School in 1998 and was named a 2012 Top dbusiness Lawyer for Metro Detroit in the area of Information Technology law.