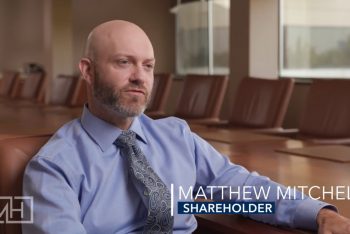 Employers' Background Checks and the Fair Credit Reporting Act – Recent Case Highlights The Cost of Non-Compliance
This is a supplement to my prior post titled "Employers Beware: Your Background Checks Could Provide More Than You Bargained For." In that post, I emphasized that the U.S. Supreme Court's decision in Spokeo v. Robbins has not completely insulated employers from litigation risk relating to the Fair Credit Reporting Act's ("FCRA") requirement that employers use a stand-alone form to disclose to prospective employees that a consumer report will be obtained.
On April 23, 2018, the parties in Feist v. Petco Animal Supplies, Inc. (S.D. Ca. Docket No. 16-cv-01369) filed a Motion for Preliminary Approval of Class Action Settlement wherein Defendant Petco would pay the putative class $1.2 million dollars. In that case, the plaintiff alleged that Petco violated the FCRA by not using a stand-alone form to disclose to job applicants that Petco would obtain a consumer report for employment purposes. Petco apparently decided to settle the case after unsuccessfully challenging plaintiffs' standing under Spokeo in an early motion to dismiss. In its order refusing to dismiss the plaintiffs' complaint, the court only said: "Here, Plaintiffs allege that they were deprived of information because the Consent Form did not conform to the stand-alone requirement. Thus, Plaintiffs have alleged sufficient injury to survive a motion to dismiss." This type of circular reasoning from the District Court punctuates the folly of relying on Spokeo as an impenetrable shield against litigation risk in stand-alone disclosure cases.