Our group handles matters in Michigan and across the country. We strive to deliver innovative, cost-effective solutions to financially distressed companies and their creditors. Using the law firm's strengths in banking, tax, corporate, real estate, employment, employee/labor/ERISA benefits, and litigation greatly enhances our ability to deliver superb results.
We represent clients from many industries, including health care, banking, general manufacturing, retail, real estate, construction, and automotive. We advise various types of lenders, health care providers and suppliers, automotive suppliers, landlords, family-owned businesses, and unions and related fringe benefit funds. Our counsel concentrates on insolvency and/or liquidation related matters such as the restructuring of loan transactions, in and out of court workouts, and Chapter 11, Chapter 7, and Chapter 13 bankruptcy proceedings.
Our expertise includes:
Asset Purchases: We represent purchasers in the acquisition of assets from distressed companies, including through Uniform Commercial Code Article 9 sales, sales by receivers and assignees for the benefit of creditors, and sales by bankruptcy trustees or debtors-in-possession under Section 363 of the Bankruptcy Code.
Bankruptcy and Insolvency Litigation: Our bankruptcy lawyers represent clients in all types of insolvency related disputes. This includes representing lenders in foreclosure proceedings, and obtaining the ability to proceed with foreclosure in bankruptcy or receivership proceedings.In addition, we represent defendants in lawsuits to avoid and recover preferential and fraudulent transfers, and represent creditors in contested claim matters in bankruptcy and receivership proceedings. We also represent receivers and bankruptcy trustees in the prosecution of preferential and fraudulent transfer matters as well as matters involving the seizure of assets.
Receiver and Trustee Representation: Our attorneys represent and act as insolvency fiduciaries such as bankruptcy trustees, state and federal court receivers, as well as trust mortgagees and assignees in assignment for the benefit of creditors proceedings. This includes investigating the activities of a debtor's officers and other insiders, analyzing and objecting to creditor claims, and recovering and selling a debtor's assets.
Representation of Financial Institutions: We represent commercial banks and other lending institutions with respect to enforcement of secured and unsecured loans. We have vast experience negotiating out-of-court workouts and forbearance agreements, restructuring loans, extending debtor-in-possession financing, negotiating cash collateral and adequate protection orders, conducting foreclosure sales under Article 9 of the Uniform Commercial Code, and pursuing guarantors and third-party entities that may also be liable for the underlying debt.
In- and Out-of-Court Restructurings and Liquidations: We represent creditors in all types of restructurings and reorganizations, including Chapter 11 reorganizations, federal and state court receiverships, assignments for the benefit of creditors, and trust mortgages. Our bankruptcy attorneys also represent creditors in out-of-court restructurings and loan work-outs, enforcement of liens, and defense against claw-back actions asserted by debtors. Plus, we represent debtors in Chapter 11 and Chapter 7 proceedings, as well as in federal and state court receiverships and assignment for the benefit of creditors, out-of-court restructuring and loan work-outs, and Uniform Commercial Code Article 9 sales.
Representation of Owners and Insiders of Distressed Businesses: We represent owners and insiders of distressed businesses with respect to existing claims, judgments arising out of business indebtedness, and analyze other potential liability that may stem from their ownership or operation of a business. This includes analyzing collectability and existing assets and liabilities to determine exposure to creditors and assisting in negotiating resolution and /or defense of judgments or claims. It also encompasses representing such individuals in both Chapter 11 and Chapter 7 proceedings as well as with respect to out-of-court workouts, and with respect to creditor claw-back actions.
Landlord Representation: We represent landlords and owners of office buildings, malls, retail centers, industrial properties, and others with respect to enforcement of lease obligations in Chapter 11 proceedings, federal and state court receiverships, forbearance agreements, and assumption and assignment of leases, and enforcing claims for lease rejection damages in bankruptcy proceedings.
Representation of Union Fringe Benefit Funds: Our practice also includes the representation of Taft-Hartley multi-employer pension, profit sharing, annuity, health care, and other fringe benefit funds on a national basis with respect to the collection of contributions and employer withdrawal liability assessments in all types of insolvency proceedings. These include Chapter 11, Chapter 13, and Chapter 7 proceedings, and receivership proceedings.  We also represent clients in the enforcement and collection of unpaid contributions and employer withdrawal liability in all other forums.
Collections: We represent creditors in all phases of commercial litigation and collection matters, such as instituting lawsuits in state and federal court, as well as requesting appointments of receivers and commencing involuntary bankruptcy proceedings. Once a judgment is entered, we conduct investigations into the existence and location of recoverable assets and use collection remedies like asset execution, wage, tax, and account receivable garnishments, and creditor examinations. In addition, we pursue third parties with respect to the recovery of fraudulent and preferential transfers.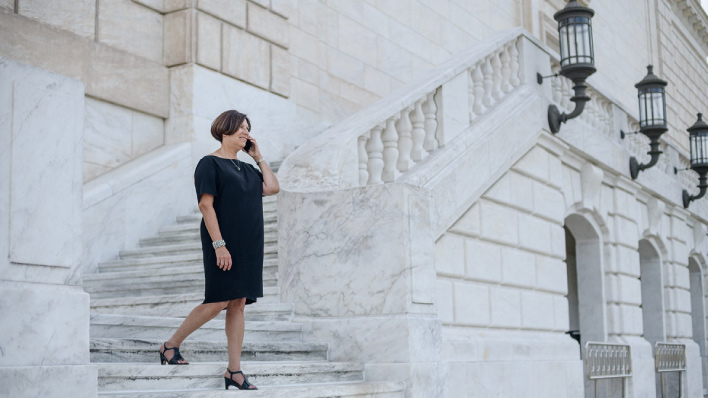 Representative Matters Include:
Acting as a liquidating trustee in a $25 million out-of-court liquidation with several hundred LLC members.
Acting as a special master to a federal judge to prepare a report and recommendation on post-judgment insolvency and collection matters related to a $700 million judgment.
Acting as court-appointed receiver in United States Securities and Exchange Commission enforcement actions against Ponzi schemes.
Providing advice and counsel to an individual shareholder/owner of a company with revenues of $150 million concerning receivership, bankruptcy, and other forms of liquidation.
Representation of a $5 million secured creditor in the liquidation of a large automotive supplier.
Defending a substantial preferential transfer action arising out of the K-Mart/Sears Chapter 11 bankruptcy case.
Representation of a federal court receiver of a government contractor in liquidation.
Representation of a retail jeweler related to a workout of its secured debt with a major secured creditor holding an all-asset security interest in the company's assets and personal guarantees.
Representation of a non-profit health care entity in an out-of-court workout of its secured and unsecured debt.
Representation of a pharmaceutical company as an administrative creditor in the Chapter 11 bankruptcy case of a group of pharmacies pending in the Southern District of Texas.
Representation as debtor's counsel for local sporting goods retailer in its Chapter 11 bankruptcy proceeding.
Representation of the Detroit police and firefighters' unions in the City of Detroit Chapter 9 bankruptcy proceeding.
Representation of packaging supplier in the Dean Foods bankruptcy proceedings pending in the Southern District of Texas.
Representation of an insider in a multi-million-dollar fraudulent transfer proceeding.
Representation of a health care system as the major creditor in the Chapter 11 case of a medical equipment provider in the Bankruptcy Court for the Northern District of Texas (Dallas).
Representation of a debtor-in-possession lender in a Chapter 11 hospital bankruptcy.
Representation of a creditor in a Chapter 11 case involving a precious metals refinery in the Bankruptcy Court for the Southern District of New York.
Representation of a subcontractor in obtaining payment of contract proceeds for services provided in Wayne County, Michigan.
Representation of lenders in workout/forbearance agreements and receiverships of senior living residences.