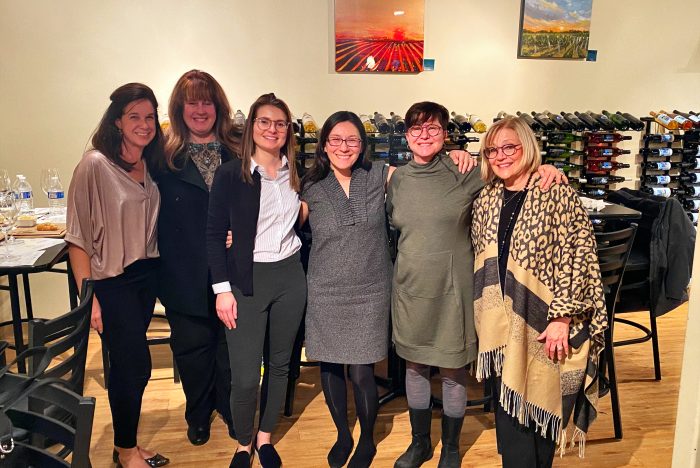 Maddin Hauser's SEE Committee Hosted Women's Networking Event
Our Success Through Empowerment (SEE) Women's Committee recently hosted a wine-tasting event bringing together professional women from greater Detroit. Held at Michigan By the Bottle in Royal Oak, this unique tasting room only serves wines produced in Michigan.
Guests sampled and learned about some wines, and enjoyed hors d'oeuvres. The relaxed setting provided attendees the opportunity to engage in meaningful networking with a diverse group of women who specialize in different industries, including title work, business consulting, property remediation, and therapy.
The mission of our SEE Committee is to maintain and enhance the firm's environment and culture where attorneys from diverse backgrounds can succeed, achieve, and lead within the firm and externally in the legal community. We are also committed to improving the recruitment, retention, and advancement of attorneys from diverse backgrounds and promoting business and personal development.