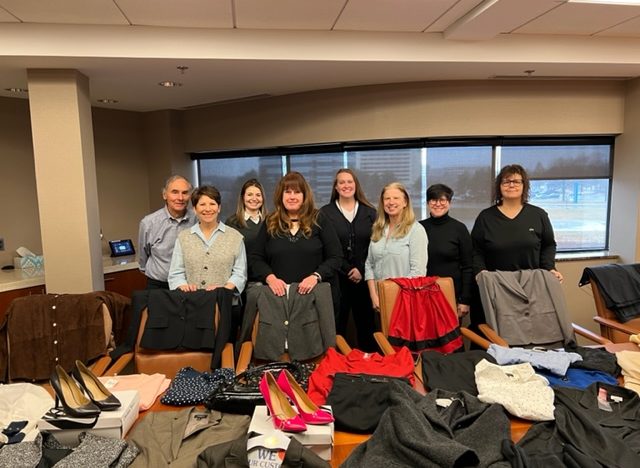 Maddin Hauser's SEE Committee Organizes Clothing Drive for Career Dress
In recognition of Women's History Month, Maddin Hauser's Success Through Empowerment and Engagement (SEE) Committee held a clothing drive for Career Dress. Career Dress is dedicated to helping women dress for success and serving those in need of work and interview clothing. Founded in 2002, Career Dress has helped nearly 5,000 women actively seeking employment. Shareholders Michelle Harrell and Kaitlin Brown, co-chairs of the firm's SEE Committee, coordinated Maddin Hauser's participation in the clothing drive.
The mission of our SEE Committee is to maintain and enhance the firm's environment and culture where attorneys from diverse backgrounds can succeed, achieve, and lead both internally within the firm and externally in the legal community. We are also committed to improving the recruitment, retention, and advancement of attorneys from diverse backgrounds and promoting business and personal development.