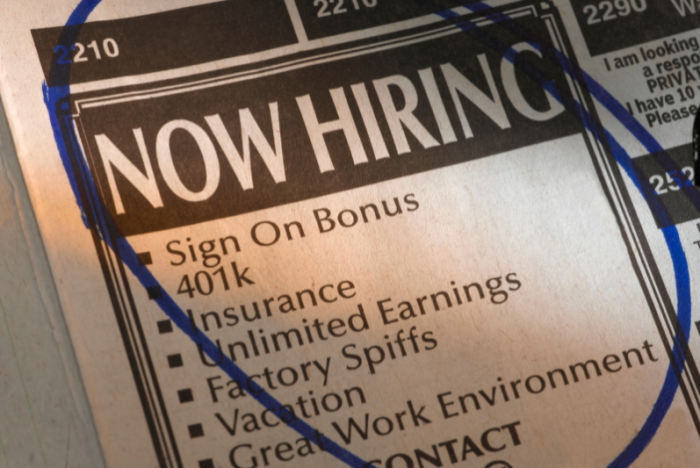 Proliferation of Pay Transparency Means Employers Need to Put Their Salary Cards on the Table in Job Postings
By Kaitlin A. Brown and Mariel G. Newhouse
Job postings and "help wanted" ads usually contain basic information about the position's responsibilities and the qualifications needed for the role. Employers have traditionally had discretion about including salary and wage ranges in their postings. But a rapidly growing number of states and local governments have passed laws making the inclusion of salary and wage information mandatory in job postings and ads.
Michigan is not currently among the states that have pay transparency laws. However, employers in the state should prepare for the likelihood that they will need to put their compensation cards on the table when looking for new employees, especially when seeking remote workers who live in jurisdictions with such laws.
The Why and What of Pay Transparency Laws
The proliferation of pay transparency laws is part of an effort to advance the goal of pay equity by providing applicants and current employees with greater information about the salary ranges of similarly situated colleagues.
Currently, eight states have enacted, and 11 are considering pay transparency laws. A number of cities and counties have also enacted similar ordinances. Each of these laws has its own nuances regarding the information that must be included in postings, employers covered, and penalties for non-compliance. New York State's law, however, is illustrative of the growing trend.
In New York, all covered employers and employment agencies need to include the following information in any advertisement for a job, promotion, or transfer opportunity that can or will be performed, at least in part, in New York State:
The compensation or a range of compensation for such job, promotion, or transfer opportunity; and
The job description for such job, promotion, or transfer opportunity, if such description exists.
Notably, a covered employer under this law constitutes a person or entity employing four or more employees, regardless of the state in which they are located. Additionally, this law requires the posting for jobs that will be "performed" in New York State, which would include a remote worker living in New York State and working for an out-of-state employer. Advertisements covered by this act include internet advertisements, postings on internal bulletin boards, printed flyers, and newspaper advertisements. This means that employers even outside of the State of New York who are advertising positions online may be subject to an investigation and fines if a person affected by the noncompliance files a complaint with the New York State Commissioner.
As used in the law, disclosure of the "range of compensation" in an advertisement or posting means including: "the minimum and maximum annual salary or hourly range of compensation for a job, promotion, or transfer opportunity that the employer in good faith believes to be accurate at the time of posting" the advertisement.
New York's law and many others also cover existing employees, who are entitled to receive pay range information upon request. As with most employment laws, the pay transparency laws in New York and elsewhere contain anti-retaliation provisions for those who exercise their rights or report alleged violations. While most laws do not provide a private right of action for aggrieved applicants and employees, they include civil penalties for non-compliant employers.
Employers – and Applicants – Are Adapting to the New Pay Transparency Landscape
As noted, Michigan has yet to hop aboard the pay transparency train. But these laws are already changing the hiring landscape nationwide. According to a recent report from the job site Indeed, the number of U.S. job postings that include salary information more than doubled from 18.4% to 43.7% between February 2020 and February 2023.
Undoubtedly, many of those postings were made in states without pay transparency laws. But employers are including pay information anyway to avoid potential problems in jurisdictions in which they recruit. They are also doing so because more applicants expect to see it in postings. A recent survey from ResumeLab found that 80% of applicants would likely stop applying for a given position if a job posting lacked salary information.
For these reasons, Michigan employers should consider whether they need to include pay and salary ranges in their new postings or prepare for the likelihood that they'll need to do so in the near future. Factors to consider include the means by which you are posting the job, where the employee will be performing the work, and which state laws may be implicated as a result. If you have questions about pay transparency laws, please contact one of the employment law attorneys at Maddin Hauser.