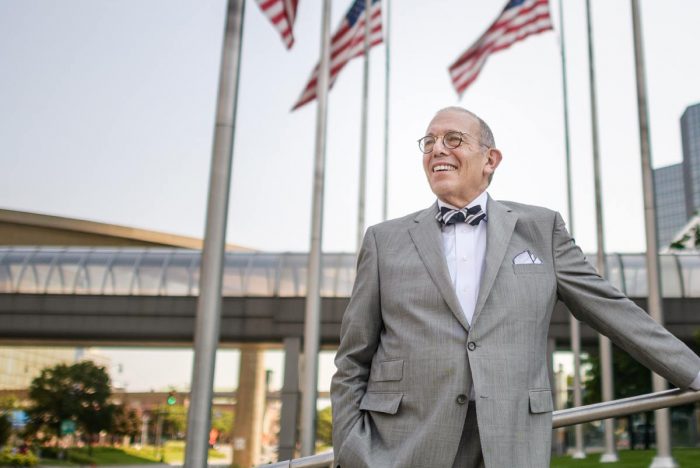 Life Lessons Learned Along the Way: There is no Shortcut to "Success"
by Harvey Heller
I have used this space to tell stories about who I am and to introduce you to our group. My stories aren't about me, but about those who have had a profound impact on me. This month's installment is about my dad.
To me (and most children) dads are heroes. Mine was a rock of determination, hard work, grit, and a wonderful sense of humor. He left high school during his freshman year because his family required him to work before and during the Depression. World War II took him overseas to Calcutta and Okinawa. He came back to his family and beloved Brooklyn, moved to Michigan and ultimately became a successful life insurance salesman. He spent little time on the issues of the day, saw things as black and white without compromise, and was religious. Dad's greatest attribute was a work ethic that I could only hope to achieve. He was the unselfish provider who always made sure we had what we needed to grow. He achieved so that he could provide for the family. Except when we went out of town or a holiday, he never took a day off. He never complained; he just always worked to advance and provide. He enjoyed it. Where my mom was the one who was formally educated, my dad learned by doing. He succeeded in providing for his family, made sure a college education was available for all three of his children and relied on my mom to run the house. At times, it seemed as if I only saw him tie his bow tie in the morning before leaving for work, dinner time (after which he went on appointments), weekends (with the exclusive Sunday night activity being The Ed Sullivan Show), and holidays. One of several exceptions to this routine that I fondly recall was when he picked me up one late afternoon and we went to see the legendary pool player Minnesota Fats at an exhibition! A fantastic experience among too few.
Dad made sure he and mom could retire when the time came. He was so prepared that when he was stricken with Alzheimer's before age 70, there were enough resources for my parents to live out their remaining collective decades in separate environments as if no tragedy had befallen them. His last words that I could decipher occurred when we finally had to place him in an assisted living facility: He handed me his wallet and struggled to say: "Take care of your mother". No emotion (except by me of course), just his way of saying "keep things moving, college boy" (yep, that's what he called me after I grew out of "Boyo").
Recently, one of my daughters noted that success doesn't just happen; it takes a lot of hard work. I use the term here to refer to the success of achieving a desired result for someone else, be it family or a client; a condition precedent to personal reward. That conjured up the image of dad: working tirelessly and selflessly so the family could advance. Dad was a salesman of little formal education who prepared me, by his example, for our profession and a role model to try and emulate. While this story carries with it the unavoidable mush that comes with referring to a loved one, it also reflects an important value for a service business: we must work unselfishly hard so that a client's needs can be fulfilled and their cause advanced. Tom Werner is one of our team members who exemplifies this value. Tom's piece on CyberLaw can be found here.
Our practice group's eNews will not be published in August, but we hope you will continue clicking when we return in September. If you would like to see past articles, they are here.