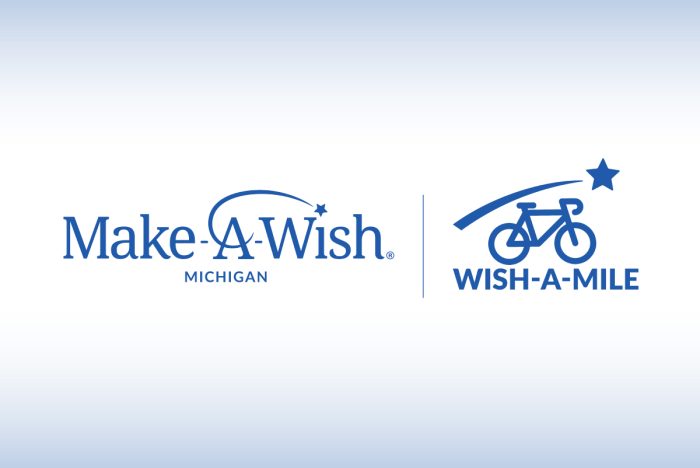 Life Lessons Learned Along the Way: When You Wish Upon a Star
We continue our series of personal, impactful stories that have shaped how we practice law.
If you have seen the 60-second public service announcement,[i] it is impossible to forget. If you haven't yet seen it, I would recommend that you keep a Kleenex nearby.
Alex Graham was 17 years old when she succumbed to osteogenic sarcoma, a childhood bone cancer. During her battle, she faced 22 rounds of chemo, a leg amputation, lung surgery, blood transfusions and numerous hospitalizations. When asked by Make-A-Wish Michigan what she would like as her wish, she couldn't think of anything. One day, inspiration came to her. For her wish, she wanted a public service announcement that would help other kids like her. Her powerful message asked for empathy; "We're just kids like you, so the next time you see someone who has cancer, or looks a little different, try a smile, we could use it."
Eight years ago, I was invited to join Team Alex, a fundraising group that asks its participants to cycle 300 miles across Michigan over three days while raising money for Make-A-Wish Michigan. The ride is not easy. Parts of the body hurt that I never knew I had. It can be hot. It can be cold. It can be rainy. Somehow, the wind seems to always blow in our faces. But, all of that pales in comparison to the challenges that children with critical illnesses face on a daily basis.
Last year, I remember feeling tired and sore 90 miles into the first day. As I was about to feel sorry for myself, along came one of the fathers of a Wish kid. His son Cameron was going to take his family to Hawaii for his wish. Unfortunately, his condition deteriorated, and he was not able to travel. Cameron's father told me how Cameron asked him to leave the room shortly before his death, when Make-A-Wish volunteers arrived. Only later did the father find out that Cameron had asked the volunteers to change his wish to an improvement of his parents' bedroom in his memory.
This year, I rode with another father of a Wish kid. He recalled a doctor's grim prognosis: his daughter had less than a 1% chance to live. As we rolled into the high school parking lot, he told me "That was seven years ago." Pointing ahead, he continued, "She's in there now helping to serve lunch."
As a lawyer who defends professionals during one of the worst periods of their professional lives, I know that nothing is more important than helping other people. I also know that the helping mission is not limited to work. I am proud to be part of Team Alex, a kindhearted group of selfless individuals that has raised over $6 million in Alex's memory. As a result of my eight years of participation, there is at least one child (maybe two) who has been granted a wish – a lifeline, a respite, something to look forward to that does not involve trips to the hospital, needle pokes, or surgeries.
I may have started the ride to help others while doing something I enjoy. However, the experience has changed me and inspired me with stories of children who continue to be selfless in the face of medical adversity.
In our second article this month, Cody Corbin discusses a recent decision impacting the "open-and-obvious defense" in premises liability actions.
---
[i] https://www.youtube.com/watch?v=LOw3lQF6fBE&t=1s