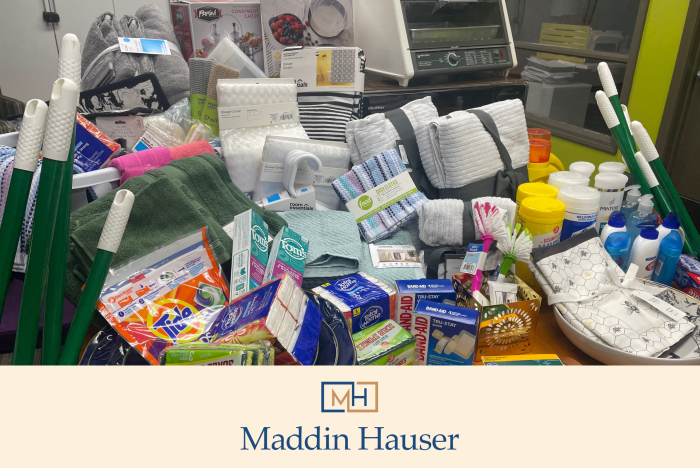 Maddin Hauser's SEE Committee Hosted Donation Drive for Ruth Ellis Center
In recognition of Pride month, Maddin Hauser's Success Through Empowerment and Engagement (SEE) Committee collected household goods for the Ruth Ellis Center. The REC partnered with other community organizations to open The Clairmount Center, a building with 43 units of permanent supportive housing for LGBTQ+ youth who have experienced long-term homelessness. When it opens this fall, the REC will deliver welcome baskets of everyday household items to help residents feel settled in their new homes.
The SEE Committee enthusiastically volunteered to help the Center fill those baskets. The committee's mission is to foster an environment where attorneys provide leadership and support diversity and inclusion, both within the firm and the greater Detroit community.
Associate Corinne Rockoff is spearheading the firm's involvement. She was recently elected vice-chair of the Ruth Ellis Center board of directors. Corinne is passionate about its mission and has been actively involved with the organization for several years.
The Ruth Ellis Center was established to provide services for LGBTQ+ young people in the metro Detroit area experiencing homelessness or involved in the child welfare system. Its mission is to create opportunities for LGBTQ+ young people to build their visions for a positive future. Learn more on their website.