Maddin Hauser's 2019 Employment Law Symposium
Download the symposium materials
Date:
Tuesday, June 11, 2019
Location:
The Inn at St. John's
44045 Five Mile Road,
Plymouth, MI 48170
---
Time:
Registration and Complimentary Continental Breakfast:
7:30 am to 8:30 am
Symposium:
8:30 am to 1:00 pm
Registration is now closed.
---
Recertification:
HR Certification Institute (HRCI)
Approved for 3.50 Business recertification credit hours toward aPHR™, PHR®, PHRca®, SPHR®, GPHR®, PHRi™ and SPHRi™ recertification through HRCI®. The use of this seal confirms that this activity has met HRCI®'s criteria for recertification credit pre-approval.
Society for Human Resource Management (SHRM)
This program is valid for 3.5 PDCs for the SHRM-CPSM or SHRM-SCPSM.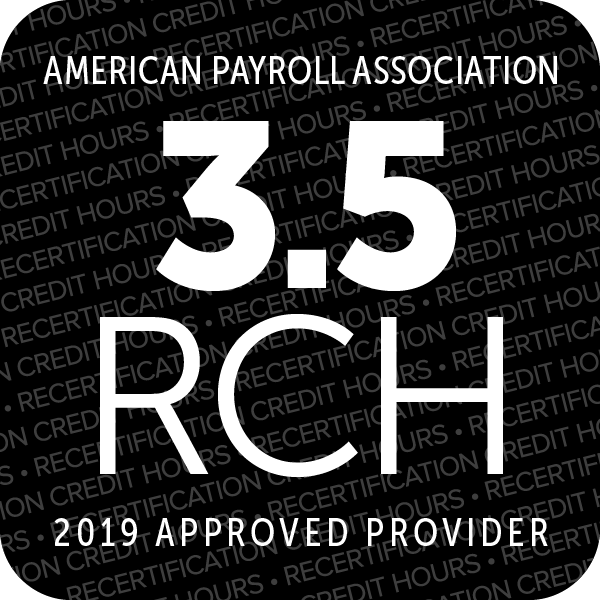 American Payroll Association (APA)
This program is approved for 3.5 RCHs from the American Payroll Association.
---
Featured Topics and Agenda:
How to Make Remote Work – WORK
Kaitlin A. Brown
Download outline | Download presentation
Identify the statutes implicated by employee requests to work remotely
Understand the social and legal trends for remote work arrangements
Discuss best practices for holding employees accountable through remote work policies and agreements
"Likes" and "Dislikes": Best Practices for Social Media Policies and Training
Download outline | Download presentation
We "like" social media policies and training
We "dislike" claims/suits arising from social media
We "like" troubleshooting social media issues in the workplace
Worker Classification: Why it Matters and an Update on the Latest Trends
Download outline | Download presentation
Basics of worker classification
Consequences of misclassification
Latest developments in worker classification cases
Romance in the Workplace and Other Workplace Indiscretions
Ronald A. Sollish
Download outline | Download presentation
Consensual romantic relationships
Company parties and celebrations
Customer/vendor indiscretions
Drugs, Violence, and Vaping: Drafting Employment Policies in the Age of Recreational Marijuana
Download outline | Download presentation
Crafting effective drug and alcohol policies that address legal substances
Smoking, vaping, and friendly fragrance policies
Violence prevention, guns, and other weapons in the workplace
Form I-9 Compliance and Updates
John A. MacKenzie
Download outline | Download presentation
Audit and inspection update – what we are seeing and hearing from ICE
Completing and correcting form I-9 (key sections and common errors)
E-Verify and form I-9 compliance
Handling of form I-9 during mergers and acquisitions
Leave Laws: Compliance, Coordination, and Best Practices
Download outline | Download presentation
Overview and best practices regarding Paid Medical Leave Act (PMLA), Family Medical Leave Act (FMLA), Americans with Disabilities Act (ADA) and unpaid leave of absence
Common errors and misconceptions when addressing PMLA, FMLA and ADA
How these laws work together: best practices
EEOC (Equal Employment Opportunity Commission) Discrimination Update
Download outline | Download presentation
Identify the EEOC's hot issue target list for 2019 (including compliance with the EEO-1 Report due on September 30th)
Learn how to audit processes to verify employees of different protected classes are treated similarly
Understand best practices for responding to a charge of discrimination